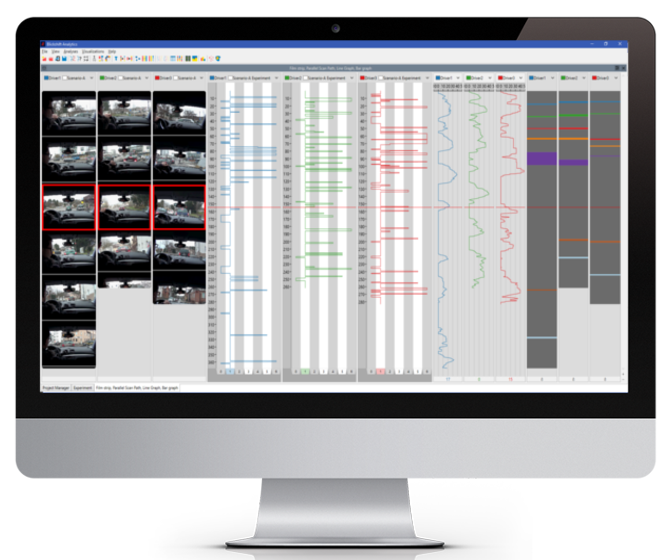 Three years in the making, Blickshift Analytics redefines the boundaries for a professional eye tracking analysis. Our software was developed based on cutting edge results from Visual Analytics research for an efficient analysis of your eye tracking experiments. Explore the new possibilties of Blickshift Analytics!
Please click on highlights to watch a short movie.
Product reviews
Blickshift Analytics is a very useful visualization and analysis tool for eye-tracking data. The user interface is very accessible and allows users to combine different features to get an integrated overview of what is usually a large and otherwise overwhelming data file! It helped me discover some interesting patterns in my data and allowed me to correct for calibration offsets and latency too. The Blickshift team is really helpful and interested in eye-tracking research. Blickshift Analytics is a tool that every researcher using eye-tracking can benefit from.

With Blickshift Analytics we could analyze a large eye tracking experiment in a high level of detail. Especially, the feature for searching frequently performed eye movement patterns is a very helpful tool for analyzing the visual perception in traffic.

Blickshift supports the AMPEL lab at the Technical University of Aalen in analyzing the recorded eye movements and simulator data with Blickshift Analytics. A very interesting feature of the software are the advanced eye tracking visualizations and scan path comparison features. This gives us the possibility to analyze long driving experiments very efficiently and to identify drivers with similar driving behavior very quickly.

Extremly cool! Finally, a powerful analysis software for the analysis of user studies in visualization research!
Our products and services
Blickshift is a young data analytics company from Germany. Between Cognitive Systems and Artificial Intelligence Blickshift provides innovative software solutions for the efficient analysis of eye movements and complex data. Application fields of our products are the automotive industry, sciences and usability reasearch and market research. With our first product, Blickshift Analytics, we change the way of how eye movements are analyzed.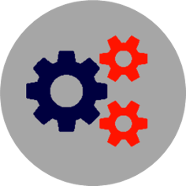 Blickshift Engineering
Benefit from our experience and knowledge in eye tracking and complex data analytics and develop cutting-edge interaction concepts