Blickshift Recorder is a simple and flexible solution for your data recording requirements. It can record a large number of data streams, including eye-tracking and other sensor data, as well as video streams from different sources.
Blickshift Recorder works together with Blickshift Analytics, giving you the possibility to easily analyze the data you recorded.
As with all our software tools, we provide completely free trial versions so that you can determine whether the software meets your requirements.
Merging and Resampling of data streams with Blickshift Analytics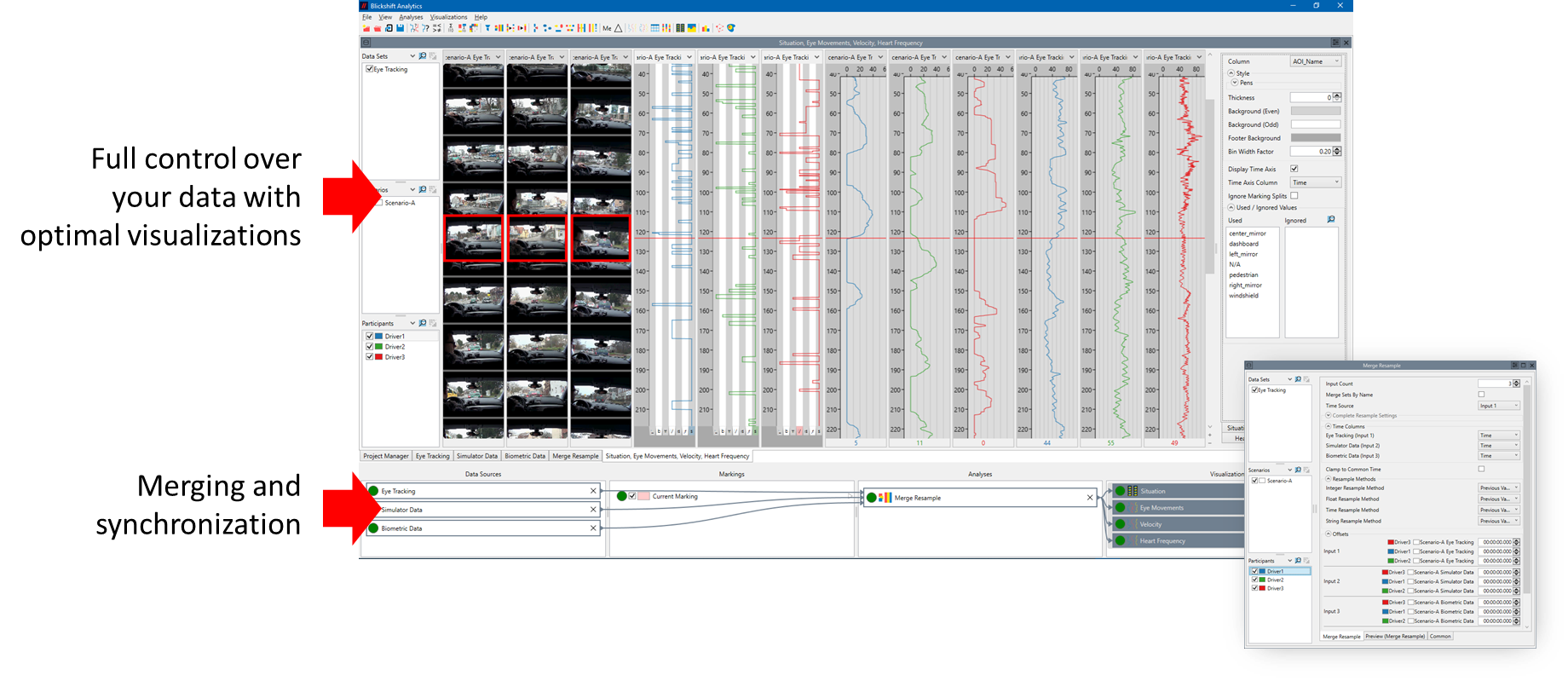 The synchronization of the recorded data is done in Blickshift Analytics. A parallel visualization of the recorded and merged data gives you full control of the synchronization process, e.g. by allowing you to choose the resample rate and the interpolation method.
Supported devices and data formats
With Blickshift Recorder:
USB cameras
AXIS cameras (via streaming assistant)
Driving simulator data via TCP/IP connection
Bio metric sensors via TCP/IP streaming
User specific data packets via TCP/IP
Binary data via TCP/IP
With Blickshift Analytics:
D-Lab 2.X and 3.X
Pupil-Labs CSV files
SILAB® log files
Smart Eye Pro files
SMI BeGaze®
Tobii® Pro Lab
Tobii® Studio 2.X, 3.X
Other data in CSV format
PNG, JPG, BMP and video data in almost all common video formats
Are your devices not listed above? Contact us, we are continuously increasing the number of supported devices.