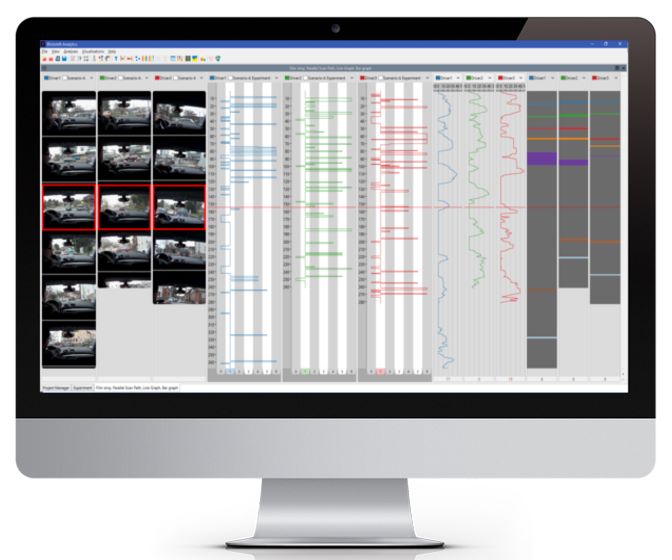 Blickshift Analytics was developed based on cutting edge results from Visual Analytics research for an efficient analysis of eye tracking experiments. A highly interactive user interfaces allows you to combine visualizations and analyses in exactly the way you need it in order to answer your questions on your data. Blickshift Analytics significantly reduces time and effort required for analyzing large experiments.
We strongly believe that the best way to find out whether a software suits you is to try it out for yourself. Blickshift Analytics is no exception, which is why we offer a free trial version to anyone interested.
Developed by experts for an efficient analysis of your data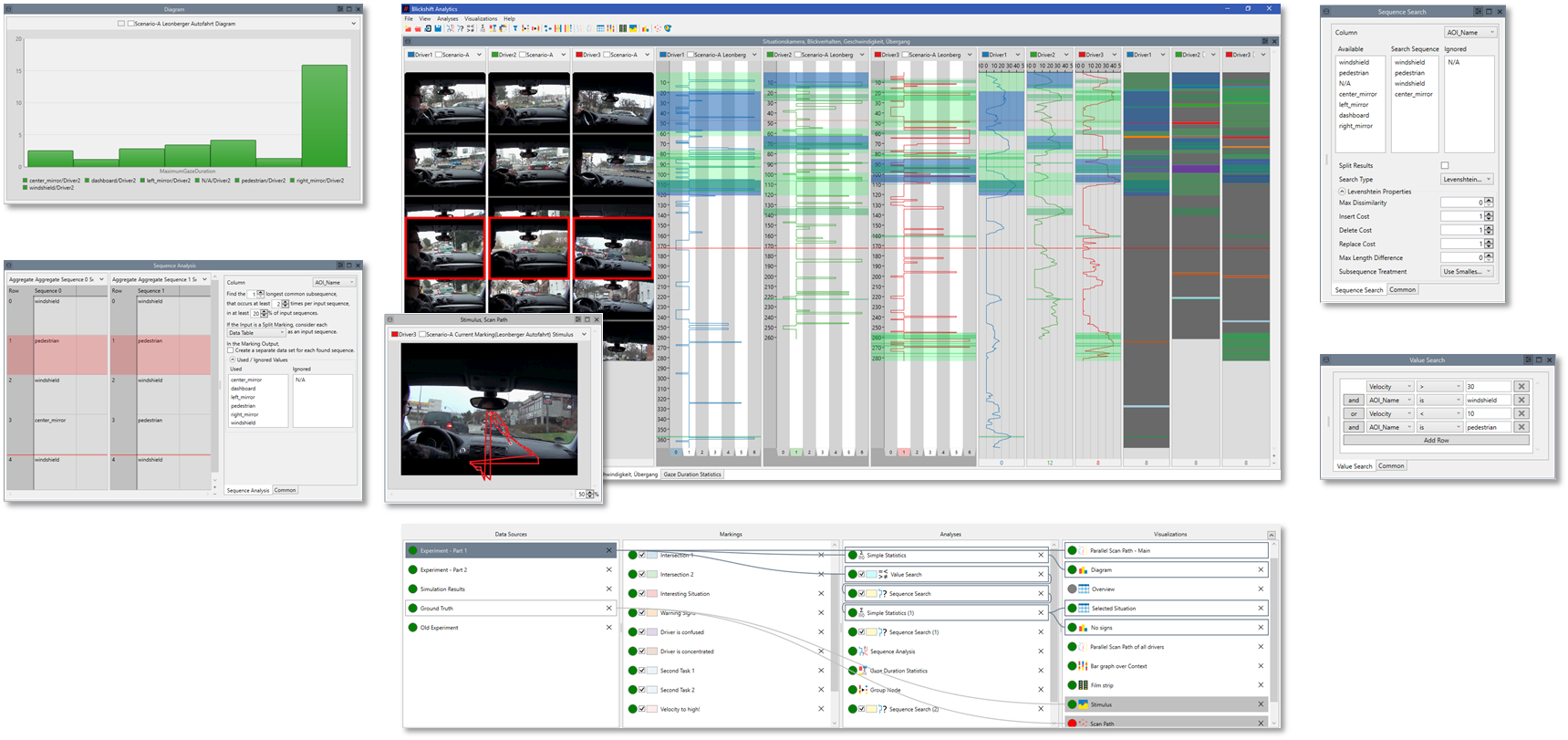 Blickshift Analytics is the ultimate eye tracking data analysis software for professional perception scientists, cognition scientists, automotive engineers, AI developers, usability experts and market researchers. It can be used with static stimuli and dynamic stimuli; for eye tracking experiments with websites, in virtual and augmented reality applications, in automotive environment and much more.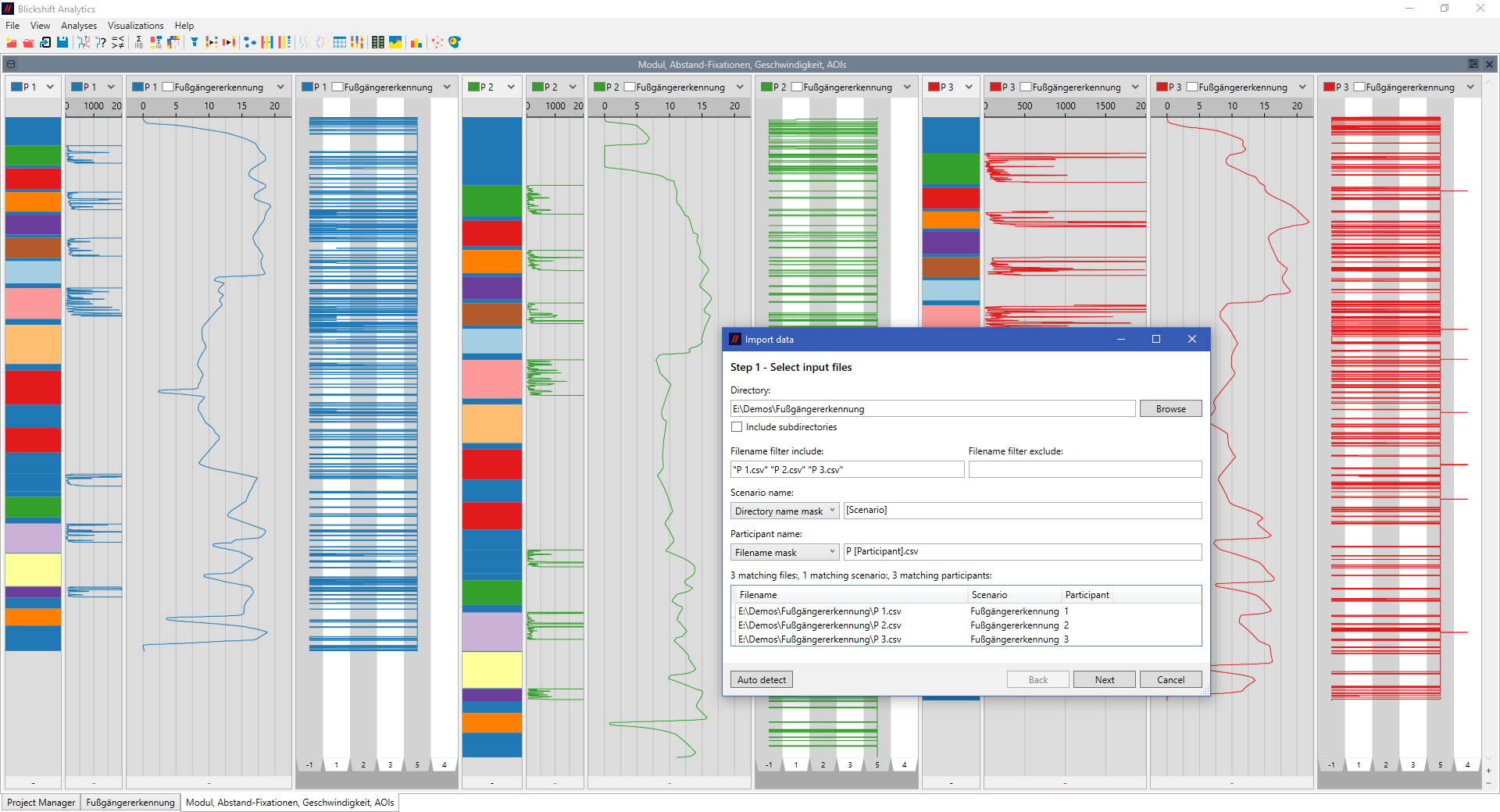 Easy import: Blickshift Analytics supports importing data from all major eye tracking manufacturers that support exporting to csv files.
CSV export: Results of analyses, marked areas in the data and other intermediate and final results can be exported to csv files at any time.
Image export: Export visualizations to images or the clipboard at any time.