Today, we're releasing a new update for Blickshift Analytics. It is version 1.2.2.1 and provides you with the following highlights:
We further improved the handling of Pupil Labs data by adding a support for annotations to the Pupil Labs Transformations node. Additionally, we fixed a problem that could occur if Pupil Labs fixation data files are empty.
The import process is still the same like in 1.2 version: After the selection of the directory, where the Pupil Labs data is located, Blickshift Analytics identifies all files exported with Pupil Player. Next, these files are imported automatically. A workflow is created in the workflow explorer, which computes all necessary coordinate transformations for you. With a few mouse clicks Blickshift Analytics is ready now for an advanced analysis of your Pupil Labs data!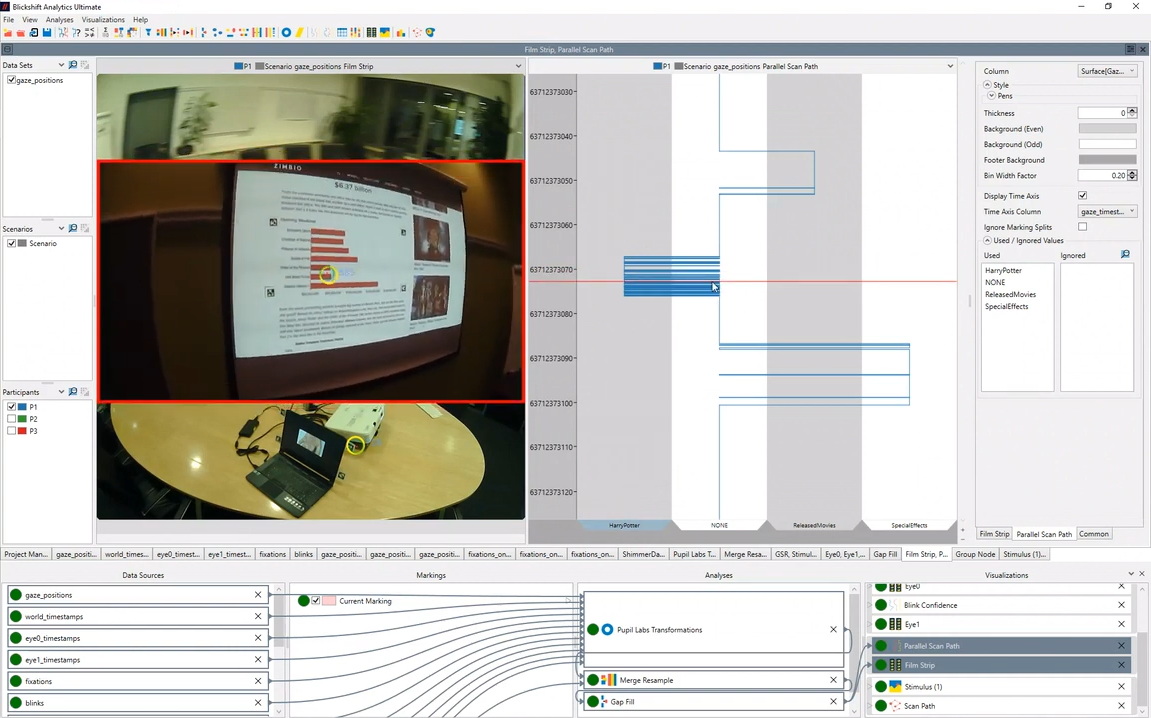 Please visit our YouTube channel and watch the latest video about the new Pupil Labs importer or get an overview about some of the possibilities to analyse Pupil Labs data with our software.
Besides this great highlight we improved Blickshift Analytics with the integration of many small new features to provide you with an even better analysis:
Analysis
Significantly improved performance of Group Node
Added possibility to select non-monotonous columns to the Merge&Resample Node
Framework
Fixed a bug that caused the the "duplicate marking" functionality to not work correctly
Several smaller improvements and bugfixes