This year there will be two possibilities how you can have a look on Blickshift Analytics at ETRA 2019 in Denver:
The first one is to visit the Smart Eye booth at ETRA!
You will find the Smart Eye booth in front of the lecture halls.
The second one is to join the presentation of Unaizah Obaidella from the University of Malaya and learn how she used Blickshift Analytics to efficiently find eye movement patterns in a very large eye tracking data set.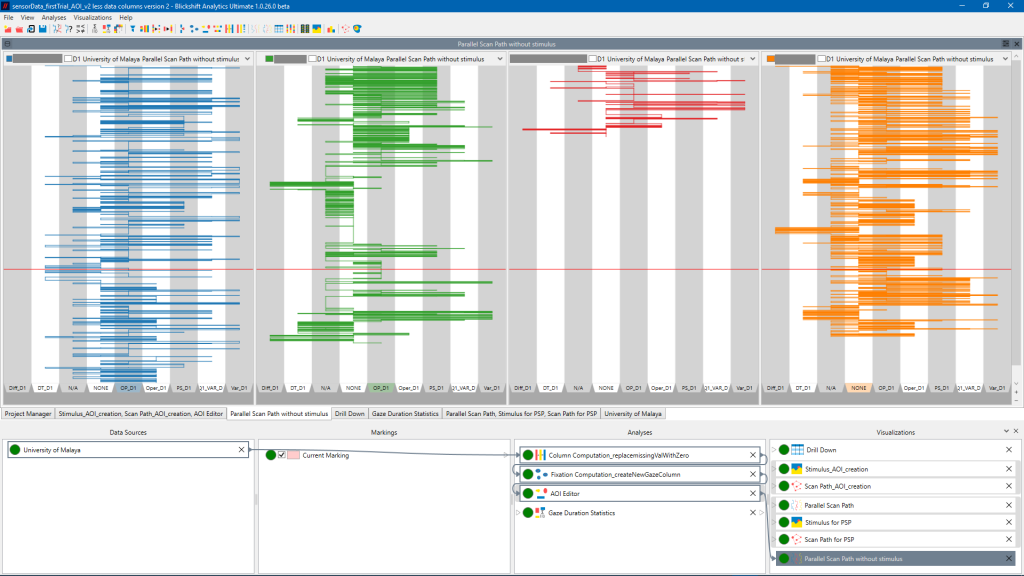 The title and scheduled time of her presentation is:
Classification of Strategies for Solving Programming Problems using AoI Sequence Analysis
On Thursday in Session 3 "Visualisations & Programming" from 10 to 12 am
Find it in the conference program.