Visualizations Features
Line Graph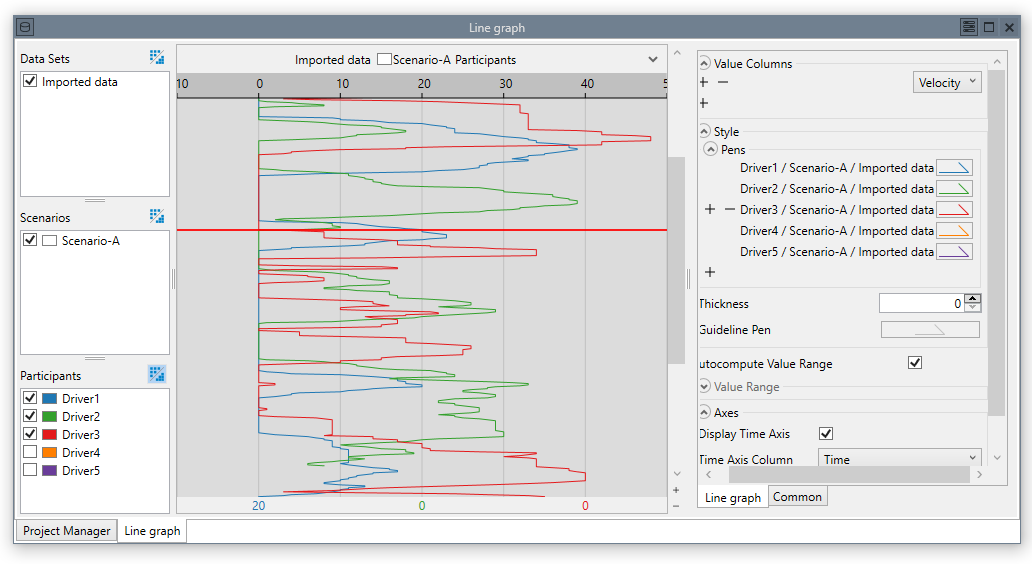 Displays standard line graphs, specifically suited for data from non-eye-tracking sensor channels.
Data Import and Export
Blickshift Analytics provides a flexible importer for csv files. At any point in the analysis, computed results can be exported to csv files. Additionally, Blickshift Analytics can export all its visualizations to bitmaps or the clipboard for further use in reports or presentations.